Smudging (or Cleansing) Class
with Make and Takes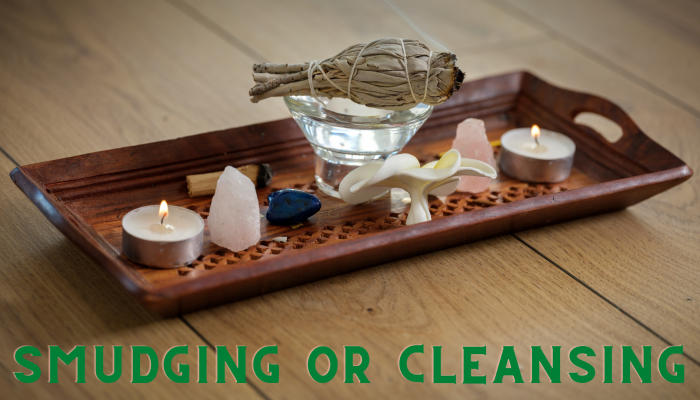 June 21st - 7 pm

Join us for an evening of learning the difference between Smudging and Cleansing, how to cleanse both yourself and your home, pairing herb metaphysical properties with those of crystals, local herbs to use in your practice, how to make your own wands and so much more.

I present this class to you with the utmost respect to Native Americans, as well as the other cultures, that have created these amazing rituals that bring us these blessings. I come from Native American heritage and have over the years learned these rituals from my elders and friends. This class is open and welcoming to all.

This is a make and take class. You will be making two smudge wands and a loose blend. The cost for the class is $40, which includes the supply costs. Class size is limited, pre-pay to guarantee your spot. (Some browsers have issue with payment link. Please text me at 763-260-0893 if you are having trouble and I will send you a link.) Please message me if you'd like to reserve a spot and want to pay when you come.

Please note that this class is held in the downstairs yoga studio that can only be accessed from the back of the building.
Your path to Abundance and Holistic Healing starts here.  
Copyright © 2021 Earthly Intuition