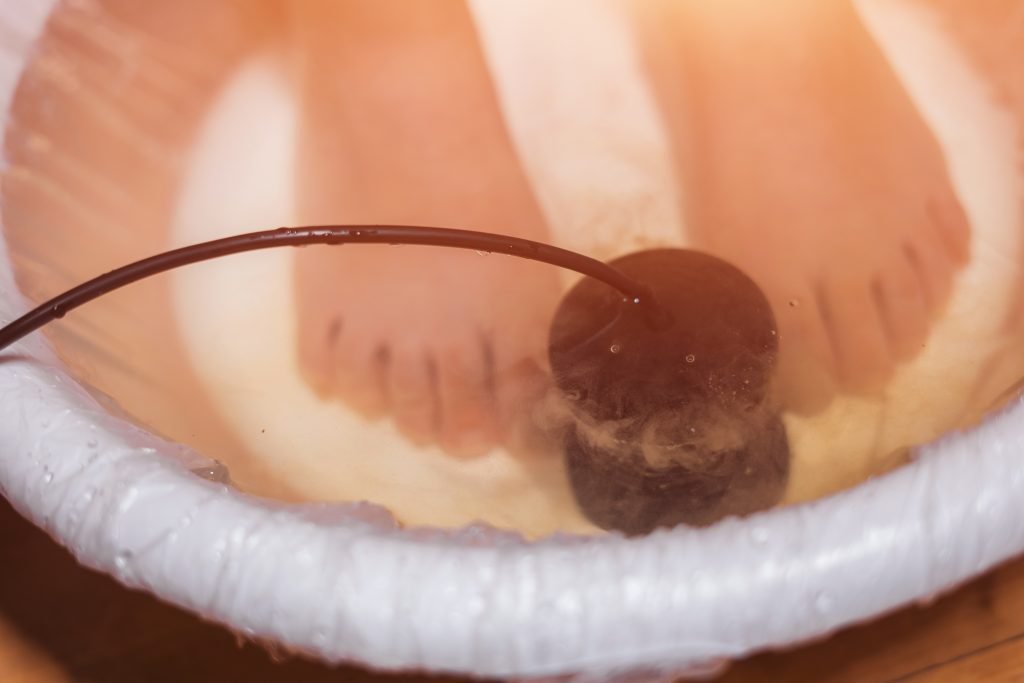 The Ionic Foot Detox utilizes ions which cleanses, balances and enhances bio-energy, a vital force present in your body's fluids, and detoxifies your body.  It naturally helps you reduce fluid retention, reduce inflammation, builds/supports a healthy immune system, reduces pain, supports healthy weight loss and improves skin issues.
Everyday living in today's polluted and stressful environment with chemicals in the form of pesticides, additives and preservatives found in all food, water and beauty products can burden our body.
The body's excretion pathways may be able to counteract these negative influences for a time, yet become overwhelmed after long term exposure resulting in the symptoms below.  This build up of toxins throughout the body compromises health and appearance.  Symptoms of someone in need of a detox are numerous and may include.
Headaches
Bags under the eyes
Poor sleep
Depression
Tiredness
Lower Immunity
Nausea
Dull Skin
Thrush
Overweight
Constipation
Spots and acne
Sluggishness
Mouth ulcers
Difficulty waking up
Allergies
Anxiety
Hormone imbalance
Wrinkles
Age spots
Stress
Eczema
Psoriasis
Candida
Your path to Abundance and Holistic Healing starts here.  
Copyright © 2021 Earthly Intuition